Meta Back-End Developer 专业证书
Launch your career as a back-end developer. 培养热门职业的工作必备技能,获取 Meta 颁发的证书。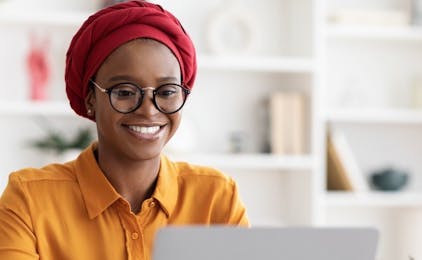 向大师学习,培养工作就绪技能
凭借 Meta 的专业证书,在软件开发热门领域开启职业生涯。通过为您的投资组合开发全栈 Django 应用程序,学习后端开发的基础知识,并获得热门的编程技能。
常见职称:后端开发人员、网站开发人员、全栈开发人员、后端工程师、软件工程师
¹Lightcast™ Job Postings Report(0-2 年工作经验的中位数),美国,2021 年 9 月 1 日至 2022 年 9 月 1 日。
200+
完成课程后可与超过 200 名美国雇主建立联系
¹Lightcast™ Job Postings Report(0-2 年工作经验的中位数),美国,2021 年 9 月 1 日至 2022 年 9 月 1 日。
您将获得的技能
Cloud Hosting

Application Programming Interfaces (API)

Python Programming

Data Structure

Computer Programming

Django (Web Framework)

Linux

Web Development

Bash (Unix Shell)

Github

Version Control

MySQL
关于此专业证书
您将学到的内容有
Gain the technical skills required to become a qualified back-end developer

Learn to use programming systems including Python Syntax, Linux commands, Git, SQL, Version Control, Cloud Hosting, APIs, JSON, XML and more

Build a portfolio using your new skills and begin interview preparation including tips for what to expect when interviewing for engineering jobs

Learn in-demand programming skills and how to confidently use code to solve problems
塑造技能,做好工作准备
无论您是想开始新的职业生涯,还是改变目前职业,Coursera 专业证书都能帮您为开始工作做好准备。选择最适合的时间和地点,自行安排学习进度。立即注册,探索新的职业道路,可免费试用 7 天。您可以随时暂停学习或结束订阅。
实践项目
将您的技能应用到实践项目,并丰富您的简历内容,进而向潜在雇主展示您已为开始工作做好准备。您需要成功完成项目以获得证书。
获得职业证书
当完后计划中的所有课程后,您将获得一张证书。您可以将其在专业网络上分享,并获得使用职业支持资源的权限,这能够为您开启职业生涯提供助力。许多招聘合作伙伴认可我们的许多专业证书,并且我们还有许多合作伙伴可以帮助您准备认证考试。您可以在适用的各个专业证书页面上找到更多信息。 常见问题
此课程是 100% 在线学习吗?是否需要现场参加课程?

What does a back-end developer do?

What type of companies hire back-end developers?

What jobs will this prepare me for?

What is the difference between back-end and front-end developers?

Why start a career in back-end development?

Why should I earn a Meta developer certificate?

What resources will be available to help me with my job search?

Why did Meta create this program?

What is the Meta Career Programs Job Board?

What background knowledge is necessary?

Do I need a certain device to take this course?

Do I need to take the courses in a specific order?
还有其他问题吗?请访问 学生帮助中心。